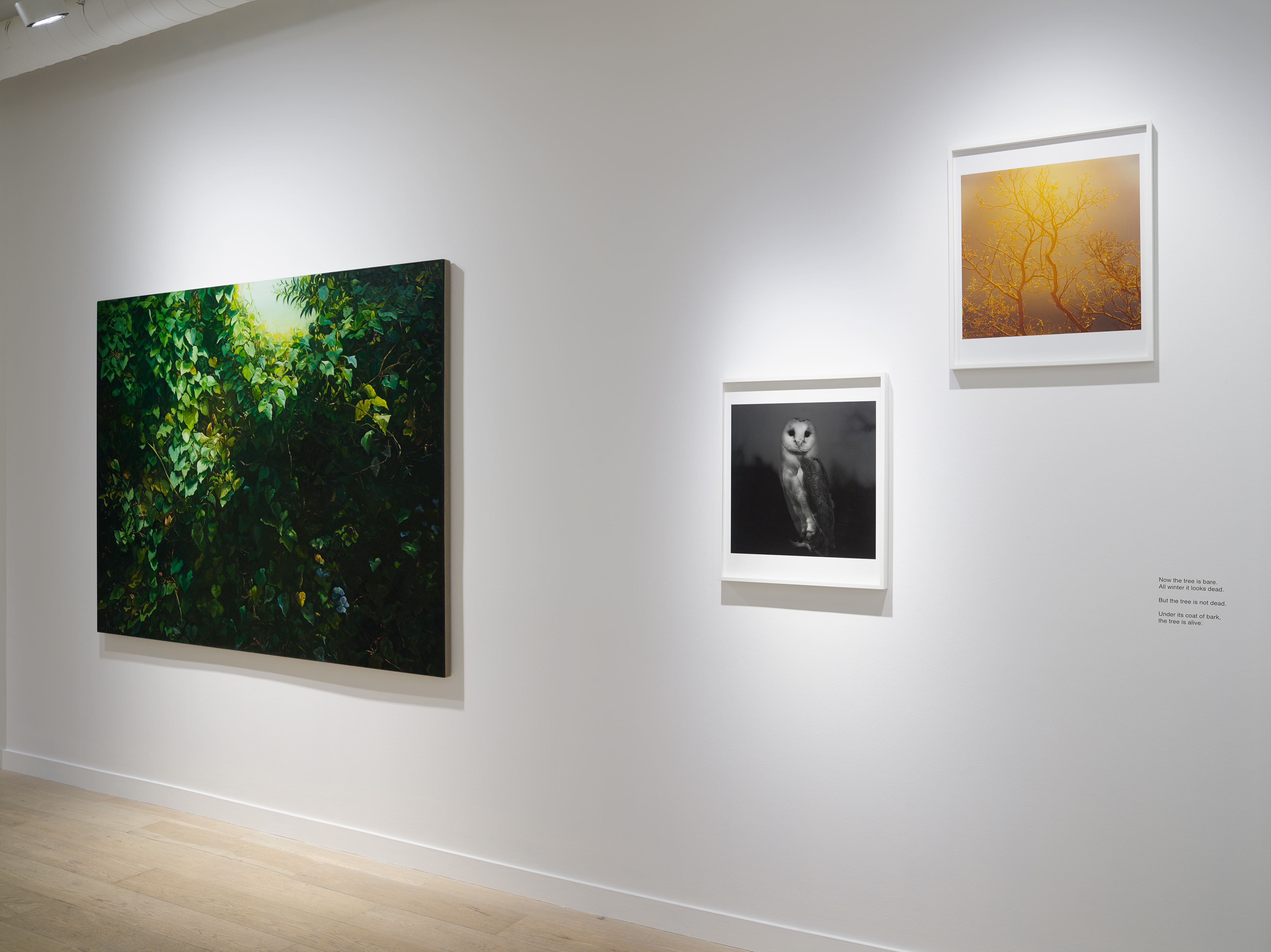 The Forest: Hannah Brown, Cathy de Monchaux, Gustave Doré, Melanie Manchot, Rebecca Partridge, Sophy Rickett, Hiraki Sawa, Indrė Šerpytytė, Viktor Timofeev, Alison Watt
Parafin Gallery

21 July – 4 September 2021
London, UK
Curated by
Throughout history forests have been powerful symbolic sites in all cultures, yet have often represented quite contradictory ideas. On the one hand, the forest has been seen as a place of retreat, of sanctuary, and of regeneration (Robin Hood's Sherwood, Shakespeare's Forest of Arden). On the other hand, it is a place of danger and confusion (see the stories of The Brothers Grimm or films such as 'The Blair Witch Project' or 'Wake Wood').
At the beginning of 'The Divine Comedy', in the first lines of the 'Inferno', Dante writes:
'Midway upon the journey of our life

I found myself within a forest dark

For the straightforward pathway had been lost.'

Taking Dante's lines as inspiration, the exhibition explores how images of dense and tangled undergrowth can convey or evoke different states of mind, as well as wider societal themes. These images are knotty, impenetrable, unruly and overwhelming – feelings we are all familiar with at the moment – but we might also see them as pastoral or Romantic visions offering the possibility of escape from recent events. While the works themselves were not made with Dante in mind, by bringing them together we invite the viewer to explore subjective responses to what is one of the fundamental cultural archetypes.
Indrė Šerpytytė's 'Forest Brothers' series is part of a larger body of work, entitled '1944-1991', which explores the impact of the so-called 'war after the war' in Lithuania. Šerpytytė's beautiful but anonymous images are in fact highly charged, depicting sites of anti-Soviet resistance in Lithuania. The intimate photographs document locations used by resistance fighters both as refuge and burial sites.
Press Release:
Parafin Gallery Website
Related work:
(1994-1991)