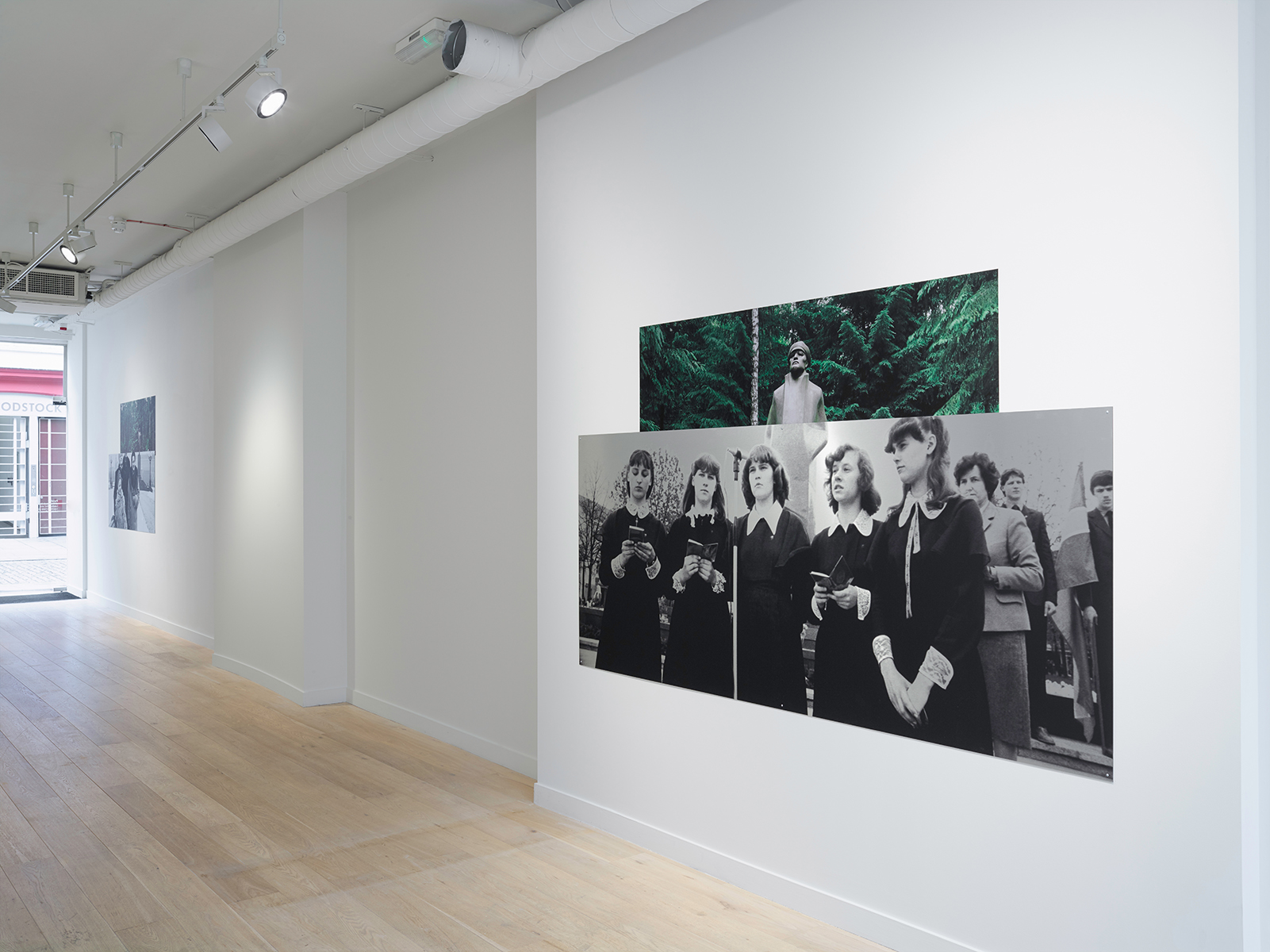 Pedestal

Parafin

23 September - 12 November 2016
London, UK

Šerpytytė's new series
Pedestal
addresses the gulf between past and present by contrasting archival images of statues of Lenin and Stalin, once sited in grand public spaces in Lithuania, with their current existence in Lithuania's Grutas Park, a kitsch 'nostalgia' theme park. While elements of the composite images are congruent, suggesting continuity, there is a sharp contrast between the black and white archival photographs and the richly coloured contemporary images.
Pedestal
is presented alongside a new audio piece,
Toppled
. For this work the artist employed a professional narrator specialising in film and television descriptions for the blind to interpret footage compiled by the artist of the dismantling of the kind of public monuments depicted in Pedestal after the disintegration of the Soviet Union. The audio descriptions, presented without emotional inflection, often focus on unexpected or surreal details and provide an arresting counterpoint to the images of the statues.
Šerpytytė also extends the thematic of Pedestal by premiering a new series of sculptural works. Using readymade polished granite plinths the sculptures reference not only the display of public sculpture but gravestones. And in an uncanny twist they echo the forms of Minimalist sculptures, one of the dominant Modernist forms prevalent in the West during the Cold War.
Installation photography by Peter Mallet / Parafin
Press Release:
Download PDF

Related work:
Pedestal,
Toppled
and
Orders